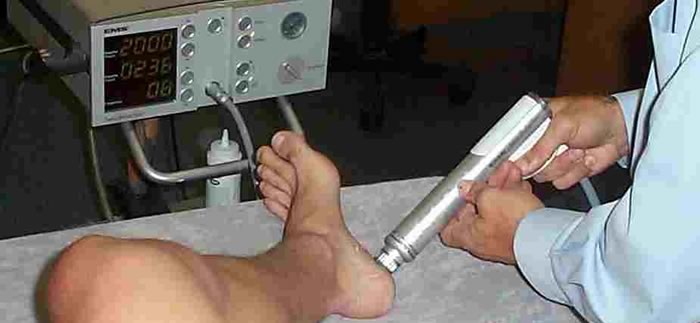 A Revolutionary Rehab Technique – Shockwave Therapy
Shockwave Therapy uses acoustic waves to effectively treat chronic pain such as tennis elbow, golfer's elbow, calcific tendinosis of the shoulder, pain under strain at the knee cap (Patellar tendinosis, Jumper's knee, quadriceps tendinosis) and painful inflammation under the heel (plantar fasciitis, heel spur, Achilles tendinosis and calcification), non responsive trigger points, delayed healing and non-union fractures. Radial shockwaves are high-energy acoustic waves that are transmitted through the surface of the spread radially (spherically) into the body. With Shockwave Therapy the body responds with increased metabolic activity around the site of the pain. This stimulates and accelerates the healing process. The literature suggests total resolution of symptoms in most patients with three sessions of 5-10 minutes. Marked pain relief is observed in most patients in just 8 to 10 days after the first treatment.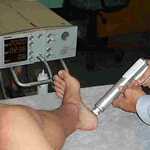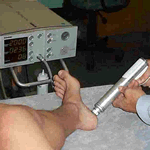 Evidence on conditions that could be treated successfully by Shockwave Therapy is increasing every day. The following are the abstracts of the studies examining the effectiveness of shock wave therapy on: plantar fasciitis, greater trochanteric pain syndrome, trochanteric bursitis, Kienböck's Disease, rotator cuff tendinopathies, aseptic tibial nonunion, pillar pain, Dupuytren's disease, hamstring tendinopathy, calcifying tendinitis of the shoulder, medial tibial stress syndrome, and etc.
For more information, visit www.ismst.com and read Dr. Kazemi's article on Shockwave Therapy Rehab and his research on Shockwave Therapy for Plantar Fasciitis Treatment.
At DoctorK Chiropractic Clinic North York we are dedicated to meeting the needs of our patients. Our chiropractic services are focused on treating the root cause of the injury, helping to decrease healing time and improve performance.
We specialize in Sports and Recreational Injuries in addition to optimizing health. We provide sports injury therapy, shockwave therapy and care for all post-surgical rehabilitation, work-related injuries, personal injuries and motor vehicle accident injuries.
Contact DoctorK Chiropractic Clinic Toronto to make your appointment today.