At DoctorK Clinic we are dedicated to meeting the needs of our patients and are focused on treating the root cause of the injury, helping to decrease healing time and improve performance.
We provide treatment for:
Back Pain / Sciatica/ Disc and Sports Injuries
Thoracic and rib injuries
Sacroiliac joint injuries
Shoulder / Arm / Wrist Pain, Strains and Sprains
Rotator cuff injuries, frozen shoulder
Tennis and Golfer's elbow
Chronic Pain and Arthritic Disorders
Hip arthritis and dysfunction, groin injuries
Headaches / Migraines/ Neck Pain
Whiplash injuries
Concussion
Leg / Knee / Foot injuries and Pain
Plantar fasciitis, Achilles tendinopathy
Jumper's knee, patellofemoral pain syndrome
ACL, PCL, MCL, LCL and meniscus injuries
Post surgical rehabilitation and therapy
And more
Acupuncture
Acupuncture is one of the main forms of treatment in traditional Chinese medicine. It involves the use of sharp, thin needles that are inserted in the body at very specific points. This process is believed to adjust and alter the body's energy flow into healthier patterns, and is used to treat a wide variety of illnesses and health conditions. The World Health Organization (WHO) recommends acupuncture as an effective treatment for over forty medical problems, including allergies, respiratory conditions, gastrointestinal disorders, gynecological problems, nervous conditions, and disorders of the eyes, nose and throat, and childhood illnesses, among others. Acupuncture has been used in the treatment of alcoholism and substance abuse. It is an effective and low-cost treatment for headaches and chronic pain, associated with problems like back injuries and arthritis. It has also been used to supplement invasive Western treatments like chemotherapy and surgery. Acupuncture is generally most effective when used as prevention or before a health condition becomes acute, but it has been used to help patients suffering from cancer and AIDS. Acupuncture is limited in treating conditions or traumas that require surgery or emergency care (such as for broken bones). Source: Gale Encyclopedia of Medicine, Jan 1, 2001
Chiropractic
Chiropractic is from Greek words meaning done by hand. Doctors of Chiropractic are concerned with how the body's nerves, muscles and joints function as a whole. They focus on the diagnosis, treatment and prevention of mechanical disorders of the body. They are specialists in using manipulations of joints to improve range of motion, flexibilty, and to restore proper function. Chiropractic is one of the most popular alternative therapies currently available. Some would say it now qualifies as mainstream treatment as opposed to complementary medicine. Chiropractic treatment is covered by many insurance plans. It has become well-accepted treatment for acute pain and problems of the spine, including low back pain and whiplash. Source: Gale Encyclopedia of Medicine.
Our practioners are experienced in treating the causes of low back pain, neck pain, headache, shoulder pain, wrist pain, carpal tunnel syndrome, tennis elbow, golfer's elbow and foot pain at DoctorK Clinic.
Active Release Techniques

ART is a patented, state of the art soft tissue system/movement based massage technique that treats problems with muscles, tendons, ligaments, fascia and nerves. Headaches, back pain, carpal tunnel syndrome, shin splints, shoulder pain, sciatica, plantar fasciitis, knee problems, and tennis elbow are just a few of the many conditions that can be resolved quickly and permanently with ART. These conditions all have one important thing in common: they are often a result of overused muscles. Source: www.activerelease.com
Whole Body Vibration exercise program and training

The Whole Body Vibration exercise programs are based on 30 years of research. Whole Body Vibration (WBV) was initially used in Europe in late 1800's for exercise and therapeutic purposes. WBV has been used to treat bone and lean muscle mass loss in astronomers who spend considerable time in space. The VMAX Elite 7 is a triplanar oscillating platform with a frequency on 5 to 50 Hz. The WBV induces vibration that transmits through muscles bone and soft tissues. Each muscle in order to do its job of holding specific postures has to overcome the vibration first and then hold the position. Research shows to do this 95% of the muscle fibers have to fire. In addition, since the vibration transmits through the whole body there is no escape for all other muscles, bones and soft tissues of the body from the effect of vibration. Therefore, as a natural response they are all activated. This activation counts for overall increased metabolism and increase overall strength, power, endurance, decrease body fat, increase bone density, Growth Hormones (fountain of youth, elixir of life), testosterone (increase energy and reproduction), Serotonin and Dopamine (Happy Hormones), blood circulation (increase healing and metabolism), lymphatic drainage (removal of toxins and rejuvenating tissues) and neuromuscular enhancement (increase strength and power).
This overall activation of all tissues counts for the fact that 10 minutes of exercises on VMAX Elite 7 is equal to 30-40 minutes of weight training. This makes WBV Exercise programs ideal for busy people who desire to keep active but do not have enough time.
WBV has been also used in athletic population extensively starting in Russia, Europe and now here in North America. Research indicates the same results have observed in Athletes as well as lay person. Competitive Athletes will gain the edge that they need to win in strength, power, endurance and overall performance participating in our WBV programs developed by Dr. Kazemi.
Falls are one of the most common causes of injury and death in elderly. Falls in elderly are usually as a result of decrease strength, balance and bone density. WBV program with its soft nature exercise, enhancing balance, hormones and bone density, is the perfect exercise for elderly who desire to increase their strength, balance, bone density and overall wellness. WBV is the only exercise shown recently to increase bone density in post-menopausal women 60-70 years old.
Specific WBV programs are designed by Dr. Kazemi to help you achieve your goals, from increasing your bone density, losing weight, strengthening your core to specifically focusing and strengthening your upper or lower limbs.
Dr. Kazemi the author of the Vibration Plate Exercise book provides personalized exercise programs at his clinic and walk you step by step and train you.
Muscles
Increasing muscular strength
Enhancing muscle flexibility
Improving muscle elasticity
Expediting recovery of muscle fatigue
Relieving muscle pain
Joint, tendons, connective tissue
Increasing muscle flexibility
Decreasing adhesions
Blood Vessels
Improving blood circulation
Enhancing metabolism
Reducing edema with muscle pump increase
Hormones
Increasing growth hormones also known as youth hormones
Increasing productivity of Testosterone hormones
Reducing newly forming cortisol hormones also known as inflammatory hormones
Increasing serotonin hormones and neurotophine so called happy hormones
Nervous System
Improving sensitivity of nervous system
Skin
Accelerating drainage to lymph and vessels with increased blood circulation
Reducing cellulite
Improving skin quality with increased muscle strength and collagen
Bone
Preventing and healing osteoporosis
Helping recovery of cartilaginous tissue
Fat
Burning fat to reduce body fat
Stimulating abdominal muscles and helping metabolism to reduce fat in abs area
To learn more about whole body vibration please go to whole body vibration research
Low Level Laser Therapy
Scientifically suggested for pain relief and treatment of rheumatic arthritis, arthritis and osteo arthritis.
Also relieves many acute and chronic conditions, mirgraine headaches, back pain, sport injuries, and hard to heal wounds.
Non-invasive alternative to prescription or over the counter medication with no reported side effects.
How Does Low Level Laser Therapy Work?
Low level lasers supply energy to the body in the form of non-thermal photons of light. Light waves in the near infared ranges penetrate the skin deepest of all waves in the visible spectrum.
Low level laser light waves penetrate deeply into the skin with both anti- inflammatory and immunosuppressive effects.
Physiological Effects or Benefits
Bio-stimulation, improved metabolism, increase of cell metabolism
Improved blood circulation
Analgesic effect (Decrease Pain)
Anti-inflammatory and anti edematous effect
Massage Therapy
Massage Therapy is the manipulation of the soft tissues of the body including muscles, connective tissue, tendons, ligaments and joints. Massage therapy helps alleviate the soft tissue discomfort associated with everyday and occupational stresses, muscular over-use and many chronic pain conditions. If employed early enough after accidents involving trauma and injury, massage therapy can greatly reduce the development of painful muscular patterning.
Our Registered Massage Therapist (RMT) is fully trained to help relieve:
Inflammatory conditions such as arthritis and tendonitis
Stress relief and associated conditions
Headaches and migraines
Muscle and related conditions such as spasms, strains and sprains
Sports Injuries
Back pain
Repetitive strain injury
Circulatory and respiratory problems
Pregnancy and labour discomfort
Post-injury and post surgical rehabilitation
And many other conditions…
Source: Ontario Massage Therapists Association
The regulating body for the profession is the College of Massage Therapists of Ontario and the Ontario Massage Therapists Association represents therapists.
Physical Therapy
We can provide physical therapy treatment which is defined as: the treatment of disorders with physical agents and methods, such as massage, manipulation, therapeutic exercises, cold, heat (including shortwave and microwave diathermy and ultrasonic heat), hydrotherapy, electrical stimulation, and light to assist in habilitating or rehabilitating patients and in restoring function after an illness or injury. Our Source: Mosby's Medical, Nursing, & Allied Health Dictionary, Edition 5, 1998 p6C28.
Rehabilitation Consultation
Dr. Kazemi is a Chiropractic Physical and Occupational Rehabilitation specialist and provides Rehabilitation exercises and solutions for various conditions.
Shockwave Therapy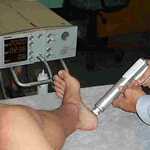 Shockwave Therapy is a revolutionary rehab technique that uses acoustic waves to effectively treat chronic pain such as tennis elbow, golfer's elbow, calcific tendinosis of the shoulder, pain under strain at the knee cap (Patellar tendinosis, Jumper's knee, quadriceps tendinosis) and painful inflammation under the heal (plantar fasciitis, heel spur, Achilles tendinosis and calcification), non responsive trigger points, delayed healing and non-union fractures. Radial shockwaves are high-energy acoustic waves that are transmitted through the surface of the spread radially (spherically) into the body. With Shockwave Therapy the body responds with increased metabolic activity around the site of the pain. This stimulates and accelerates the healing process. The literature suggests total resolution of symptoms in most patients with three sessions of 5-10 minutes. Marked pain relief is observed in most patients in just 8 to 10 days after the first treatment.
For more information visit www.ismst.com and read Dr. Kazemi's article on Shockwave Therapy Rehab.
Evidence on conditions that could be treated successfully by Shockwave Therapy is increasing everyday. The following are the abstracts of the studies examining the effectiveness of shock wave therapy on: plantar fasciitis, greater trochanteric pain syndrome, trochanteric bursitis, Kienböck's Disease, rotator cuff tendinopathies, aseptic tibial nonunion, pillar pain, Dupuytren's disease, hamstring tendinopathy, calcifying tendinitis of the shoulder, medial tibial stress syndrome, and etc. read more
Sports Specialty
Dr. Kazemi is a Fellow of the Royal College of Chiropractic Sports Science and is trained in the unique injuries that result from acute trauma or repetitive stress associated with athletic activities. Sports injuries can affect bones or soft tissue (ligaments, muscles, tendons). Children tend to be more affected than adults due to immature reflexes, an inability to recognize and evaluate risks and underdeveloped coordination. Injury rates are highest for athletes that participate in contact sports but individual activities account for the most serious injuries. In the case of childhood sports injuries between one half to two thirds of childhood sports injuries occur during practice or in the course of unorganized athletic activity.
VMTX Vibromax Therapeutics™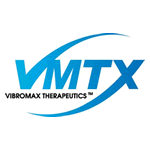 VMTX Vibromax Therapeutics™ is an innovative soft tissue therapy technique utilizing the effect of vibration via the art of compression and tension along and over the soft tissues along the known kinetic chains to break down adhesions and scar tissues, decreasing pain, restoring function and enhancing performance with minimal discomfort to the patients and the providers. Dr. Kazemi is the original inventor of this technique; however, VMTX has been further developed by Dr. Brad Muir and Dr. Sandy Sajko.
PURPOSE AND OBJECTIVES
To educate health care providers all around the world with necessary knowledge and skills to apply VMTX
To decrease pain, enhance healing, function, performance and quality of life
To provide current and evidence-based knowledge
To provide a soft tissue therapy technique with minimal side effects and discomforts to the patients and providers
To update knowledge base and skills on an ongoing basis via research
To investigate the effectiveness of VMTX via continuous research
BENEFITS
The followings are the evidence-based benefit of applying vibration
Mobilization of soft tissues and joints
Breaking down adhesions and scar tissues with minimal discomfort to the patient and the provider due to analgesic effects of vibration
Enhancing power and strength
Reducing the results of the ageing process in musculoskeletal structures
Effective countermeasure to microgravity and disuse
Reducing the viscosity of the blood and increasing its speed through the arteries, therefore, acting as a mild form of cardiovascular exercise
Increasing concentration of testosterone and growth hormone and decrease cortisole concentration in recreationally active people
The following are the additional benefit of VMTX Vibromax TherapeuticsTM:
Ability to apply greater compression and tensional forces to the tissues with minimal discomfort to the patient as well as the provider due to analgesic effect of the vibration, therefore, breaking down adhesions and scar tissues in deeper tissues than any other manual techniques
Easy handling of the instrument without undo stresses on the provider's hand, fingers or thumb
Ability to treat patient without removal of the clothing and hence ability to provide care anywhere and anytime
Current and evidence-based technique
Affordable
Revolutionary e-book
First soft tissue therapy technique to address and treat Kinetic Functional Chains
Ability to treat each Kinetic Functional Chain in one stroke efficiently and entirely
Specific stretches for each chain that can be reproduced and handed to the patients
Systematic and complete passive and active therapeutic technique
For more information please visit www.vmtx.com
Custom Made Orthotics, Shoes and Sandals
Since the structure of your foot supports your entire weight the slightest misalignment of muscles and bones can cause many different problems. The symptoms of faulty foot mechanics may begin with any of the following: a) localized foot pain b) bunions, hammer toes, c) arch, heel pain d) leg, knee pain e) hip or back pain, even neck pain. Our health care professionals can provide custom orthotics to help correct your specific body imbalance right in DoctorK Clinic.
For more information please visit www.footmaxx.com
Sports braces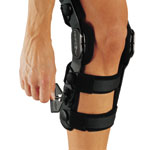 We carry a wide selection of sports braces by Bioskin, Mueller and Champion as well as other Sports Medical products including custom Othotics, Othotic shoes and custom DonJoy kneebraces.
For more information please visit www.donjoy.com
Water pillow
The Mediflow Waterbase® pillow has a soft, hypoallergenic fiber filling supported by an easy-to-fill water pouch, providing you with the most luxurious, rejuvenating sleep of your life.
Adjust the support level that is perfect for you simply by adding water. Whether you prefer soft, medium or firm comfort, the Mediflow Waterbase® can be customized to fit your needs.
A higher quality of sleep helps you look and feel better. In a published clinical study conducted at the world-renowned Johns Hopkins School of Medicine, doctors found that the Mediflow Waterbase® pillow ranked best in all aspects of quality of sleep tested, including how fast subjects fell asleep, how few times they woke up and overall quality of sleep.
Restore your energy: Improved quality of sleep reverses the negative effects of fatigue.
Freshen your appearance: Enhanced sleep rejuvenates the skin to ease wrinkles.
Soothe daily stresses: Uninterrupted sleep is associated with improved coping skills.
Higher quality of sleep helps you look and feel better. More than two million people already trust their sleep to Mediflow, and you can too.