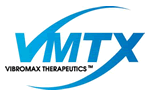 August 24, 2019 – DoctorK Clinic
Presenter Biography
Mohsen Kazemi RN, DC, FRCCSS(C), DACRB, FCCPOR(C), MSc., PhD 
Dr. Kazemi graduated from CMCC (Canadian Memorial Chiropractic College) in 1996 and is a Professor of Clinical Education and coordinator for the Sports Sciences Residency program. He is a Fellow of Royal College of Chiropractic Sports Sciences (Canada), Fellow of College of Chiropractic and Physical and Occupational Rehabilitation (Canada) and has practiced acupuncture for 20 years. He has successfully defended his PhD thesis, "What makes Sparing Taekwondo athlete successful" through South Wales University. He has published several articles in peer-reviewed journals and presented research in Taekwondo and chiropractic worldwide. He is assistant editor of the Journal of Canadian Chiropractic Association and associate editor for Acta Taekwondo et Martialis Artium (ATMA).  He has authored the first complete book on vibration plate exercise programs, ("Vibration Plate Exercise").
He is the inventor of the VMTX Vibromax Therapeutics® soft tissue technique, the Kazemizer, a portable exercise device that assists in the prevention of lactic acid build-up, and the Kazemizer Shark®, an instrument assisted soft tissue therapy mobilization tool.
He has been the appointed Alternate Chiropractor for Core Canadian Health Care Team for the Salt Lake City 2002 Winter Olympics, Manchester 2002 Commonwealth Games, Rio 2007 Pan American Games and Beijing 2008 Olympic Games; served as the Core Canadian Medical Team Chiropractor at Santa Domingo 2003 Pan American Games and Canadian Taekwondo team Chiropractor at Beijing 2008, and Rio 2016 Olympics. He was appointed Chiropractor to Mount Cypress at 2010 Winter Olympic Games, the only Canadian Chiropractor at the first Youth Olympic Games, Singapore, 2010, and Chiropractor at 2011 and 2015 Pan am Games. He holds a 7th degree black belt in Taekwondo. He has been the medical Chair for Ontario Taekwondo Association since 2003, Taekwondo Canada Medical Chair 2009-10 and High-Performance IST (Integrated Support Team) coordinator 2015-2016. He has been Canadian Poomsae Taekwondo Champion for several years, World Taekwondo Hanmadang champion in 2008, Silver medalist at Commonwealth Taekwondo Championships 2008, bronze medalist Pan Am Taekwondo Championships 2012, 2014 and 2016. He has served as travelling team doctor and team chiropractor with Canadian Taekwondo National team since 1998.
Seminar Overview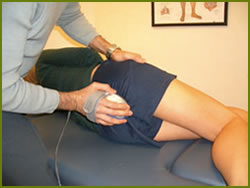 VMTX Vibromax Therapeutics™ is an innovative soft tissue therapy technique utilizing the effect of vibration via the art of compression and tension along and over the soft tissues along the known kinetic chains to break down adhesions and scar tissues, decreasing pain, restoring function and enhancing performance with minimal discomfort to the patients and the providers.
Dr. Kazemi will provide a brief introduction on the state of research in vibration therapy and the principles of VMTX®.  He will demonstrate and guide you through each procedure.  You will have ample opportunity to practice with a partner and receive personalized feedback. Review of the material learned as well as a question and answer period will end the workshop.
Seminar Goals
To communicate indications and contraindications to VMTX®
To be informed of the evidence on vibration therapy
To learn about the myofascial kinetic chains of lower limb
To learn how to use VMTX® and the principles of VMTX® soft tissue therapy
To learn various application of VMTX® for lower limb conditions
On Monday Morning you will be able:
To communicate indications and or contraindications to VMTX® to your patients
To effectively provide VMTX® to your patients
BODY REGIONS AND PARTS COVERED IN THIS SEMINAR
Lower Limb
Chain 1: Superficial Posterior Lower Limb Chain
Chain 2: Posterior Lateral Lower Limb Chain
Chain 3: Deep Posterior Lower Limb Chain
Chain 4: Lateral Lower Limb Chain
Chain 5: Anterior Lower Limb Chain
Chain 6: Superficial Anterior medial Lower Limb Chain
Chain7: Deep Anterior Medical Lower Limb Chain
Chain 8: Deep Lateral Hip Chain
Deep Foot Musculature
Others
Detailed hour by hour schedule
8:30- 10:30am
Introduction to evidence for vibration therapy and principle of VMTX instrumentation, Chain1
10:30 – 10:45 
Nutritional break
10:45-12:30
Chain 2,3
12:30-1:00pm
Lunch
1:00-3:00
Chain 4,5,6
3:00-3:15
Nutritional break
3:15-5:00
Chain 7, 8 and Deep Foot Musculature
5:00-5:30
Questions and answers