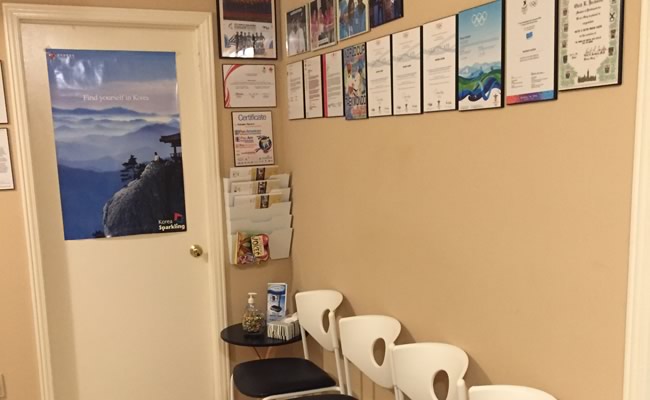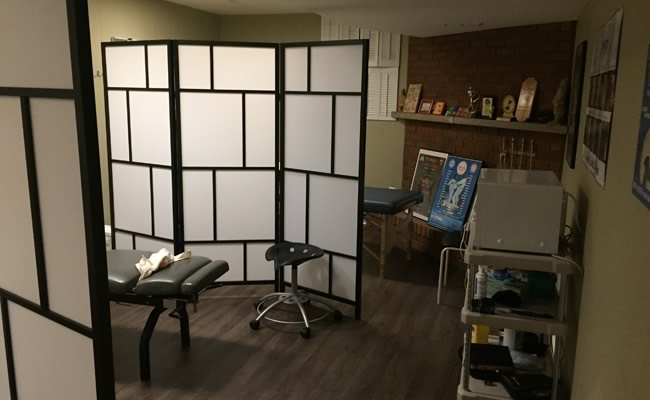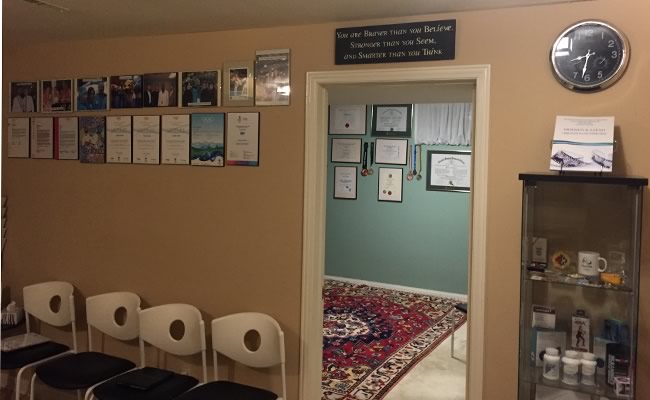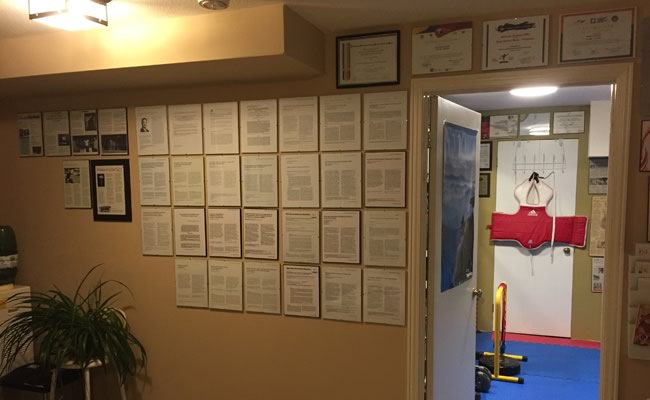 DoctorK Chiropractic Clinic North York specializes in Sports and Recreational Injuries in addition to optimizing health. We provide care for all sports injuries, post-surgical rehabilitation, work-related injuries, personal injuries, and motor vehicle accident injuries.
We use proper diagnoses, manual therapies, and communication with other health care providers to appropriately direct your health care.
If you seek relief from shoulder pain, knee pain, wrist pain, carpal tunnel syndrome, ankle pain, low back pain, headache, sports injuries, elbow pain, tennis elbow, golfer's elbow, foot pain, heel pain, achilles pain or tendonitis then we have a solution for you. Our wide range of services and therapies consists of Chiropractic care, Rehabilitation, Nutritionist Consultation, Acupuncture, Physical Therapy, Massage Therapy, electrical therapy, Shockwave Therapy, Graston® Technique and Kazemimizer Shark® IASTM Tool Therapy, Active Release Technique®, VMTX Vibromax Therapeutics® Soft Tissue Therapy, Whole Body Vibration Exercise, Personal Training and Laser Therapy.
DoctorK Chiropractic Clinic North York is also a registered facility for the Ontario Taekwondo Association, Taekwondo Canada, Sports Centres and the Canadian Sport Institute, Ontario. We are member of Ontario Chiropractic Association, College of Chiropractors of Ontario, Canadian Chiropractic Association, Ontario Massage therapy Association, Acupuncture council of Ontario, The Royal College of Chiropractic Sports Sciences (Canada), College of Chiropractic Physical and Occupational Rehabilitation (Canada) and Canadian Memorial Chiropractic College.
"I just had to let you know how thrilled I was with the purchase of the Elite 7 Machine approximately a year and a half ago! I struggle with osteoarthritis and inflammatory medication conflicts with my glaucoma eye drops! I was living daily in pain until Dr. Kazemi introduced me to the Elite 7! It is so user friendly and comes with an easy to understand exercise manual as well as a vibration plate exercise program step by step book by Dr. Kazemi! The routines are really effective as well! At the age of 62 my bone density is perfect and I am pain free in spite of having osteoarthritis! I highly recommend this machine to anyone having arthritis/joint issues!" -Alice Marlene Reback
-Read more Chiropractor Testimonials
Please visit our Chiropractic Clinic Toronto or call 416-546-7375 to book an appointment today.  You can also make an appointment online at doctork.janeapp.com